We recognize that all of our patients are unique and deserve to receive orthodontic care that reflects their individual needs. Our experienced and talented team is committed to working with you and your family to create a comfortable, stress-free, and rewarding orthodontic experience every time you visit our practice. We are pleased to welcome you and your family, and we look forward to working with you.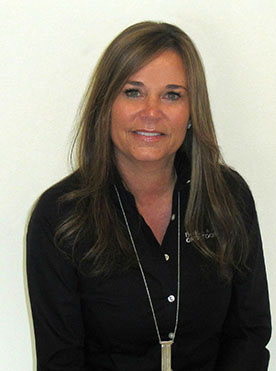 Ronda
Office Manager
I take a great deal of pride in my long association with Burk & Flinn Orthodontics! Over the years I have been able to establish lasting relationships with our patients and the families that we serve. It's a joy to welcome both new patients and additional family members and be able to be a part of their orthodontic journeys.
Outside of the office, I enjoy spending time with my husband and three wonderful children. I also spend my free time volunteering for my community. Travel is one of my favorite pastimes!
---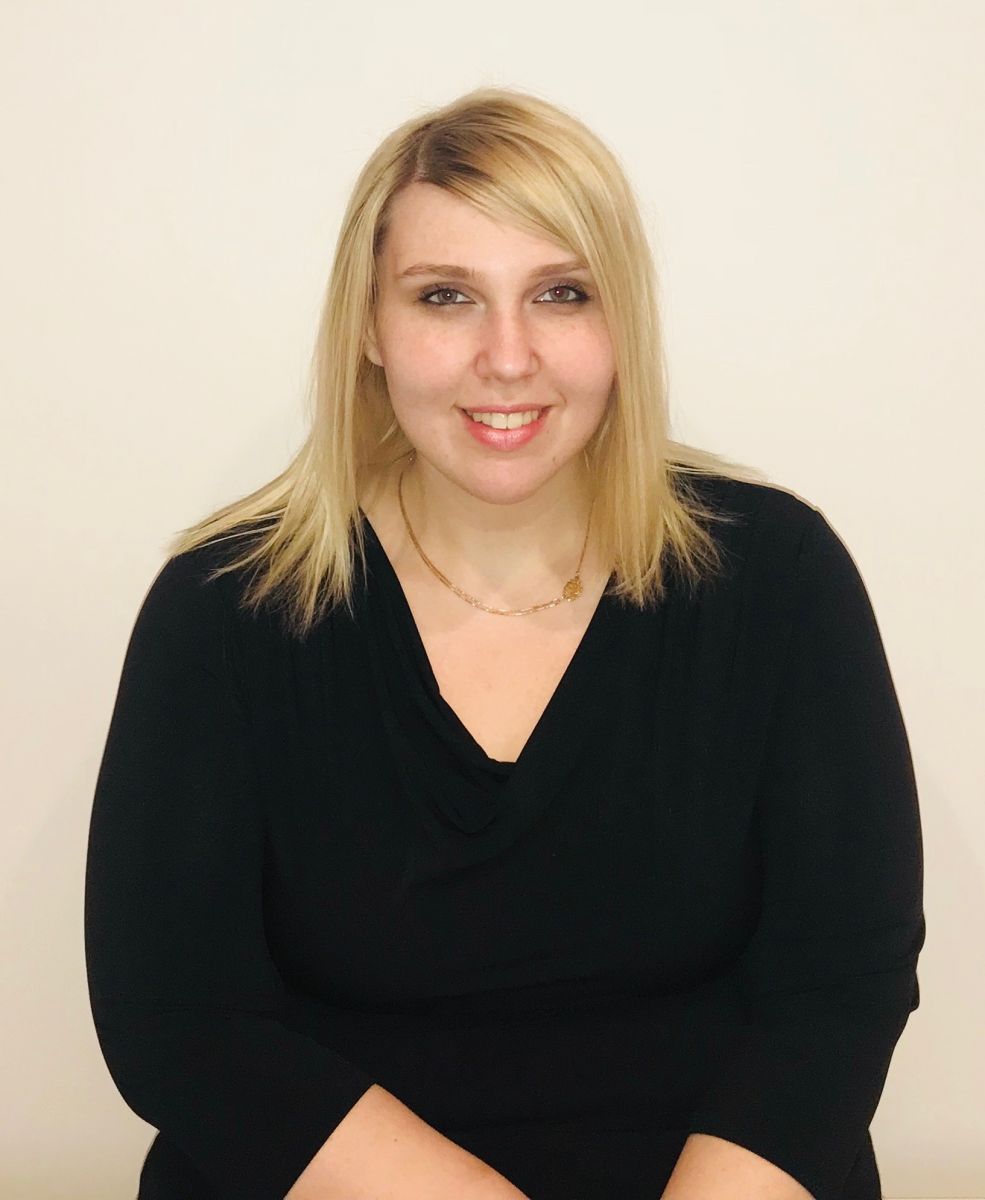 Amber
Front Desk Manager
I spend my days focusing on customer service and strive to provide the best care possible for our patients. My front desk team and I are always happy to welcome new, current, and past patients to the office. I represent Burk & Flinn Orthodontics at continuing education and training seminars throughout the year.
Though a native of upstate New York, I have found a new home in the DMV area and am an avid fan of DC United! My husband and I enjoy traveling to new and exciting destinations where we can learn about other cultures and their traditions.
---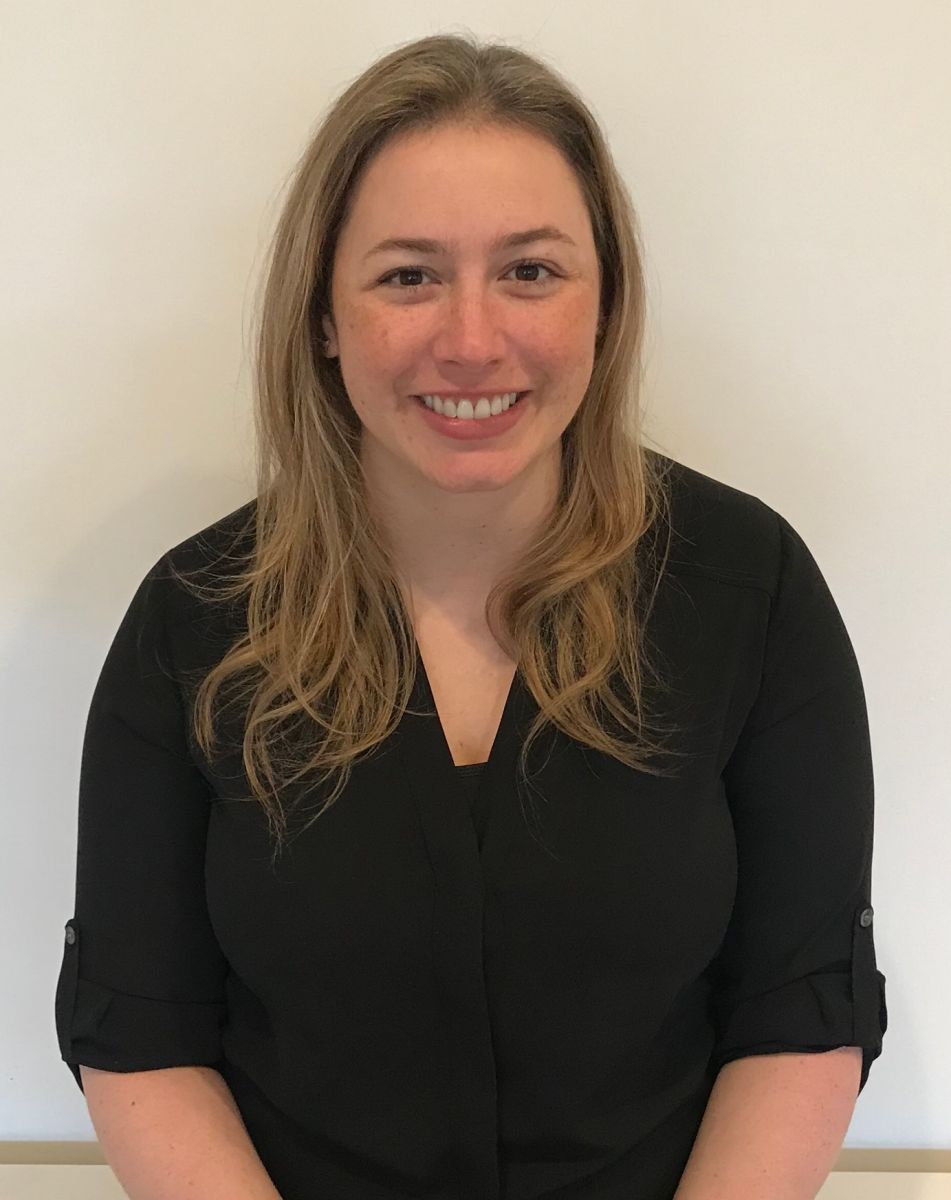 Shannon
Administrative Coordinator
I enjoy meeting our patients and families, and watching each patient transform along with their smile. Having a great smile makes a lasting change for people and I love being part of making them happen!
When I'm not working, I love to travel, cook, and play golf. I'm also an avid sports fan, I support the Nebraska Cornhuskers, Arsenal FC, and the Oakland A's!
---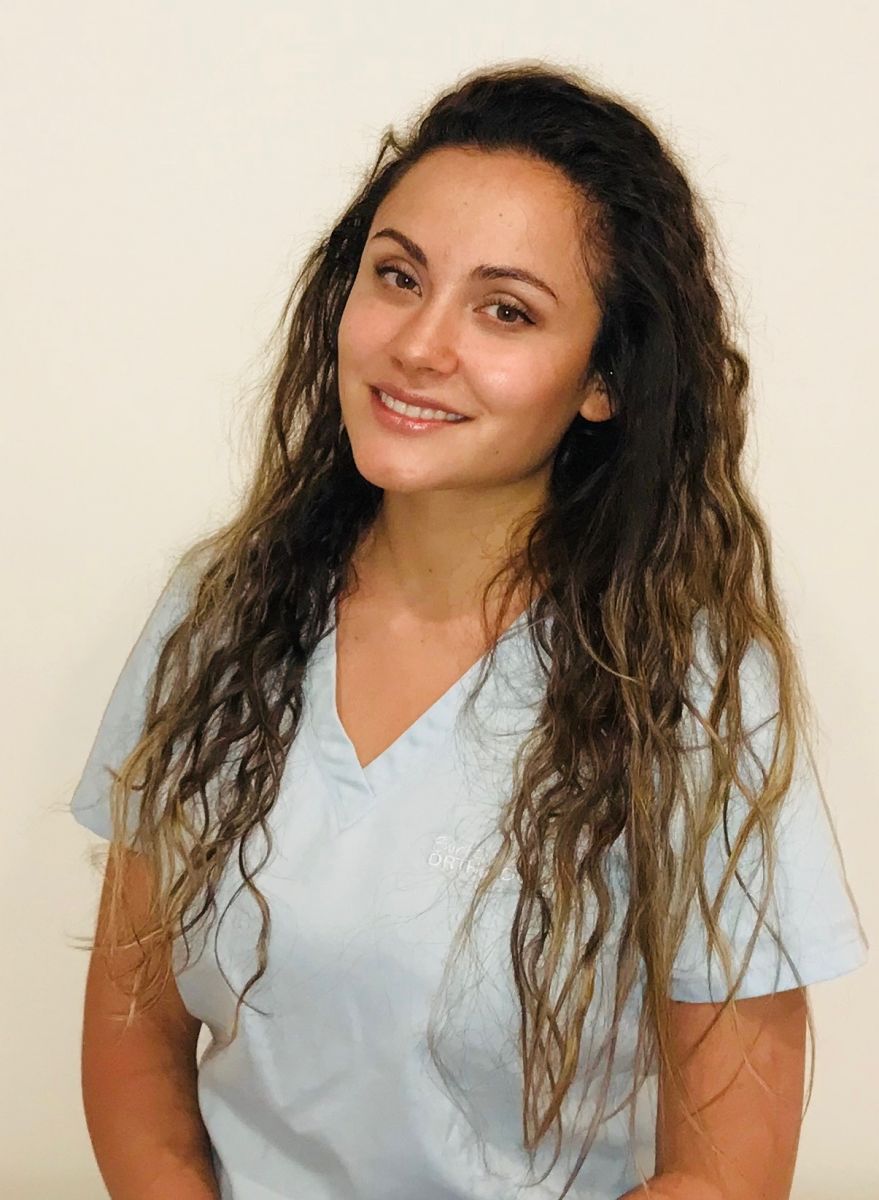 Paola
Clinical Assistant
I love working with such a fun-loving group of people. We love to laugh and share stories with our patients, while delivering excellent care. It's a joy to get to know our patients and watch their progress. Seeing their self-esteem blossom, and how confident they become, makes me happy. I am the purchasing agent, and offer patient care, too.
I graduated from the University of Baltimore in December 2017 with a Bachelors in Health Systems Management. I'm an animal lover and have a dog, a parrot, and a gecko. In my free time, I enjoy playing video games and watching movies.
---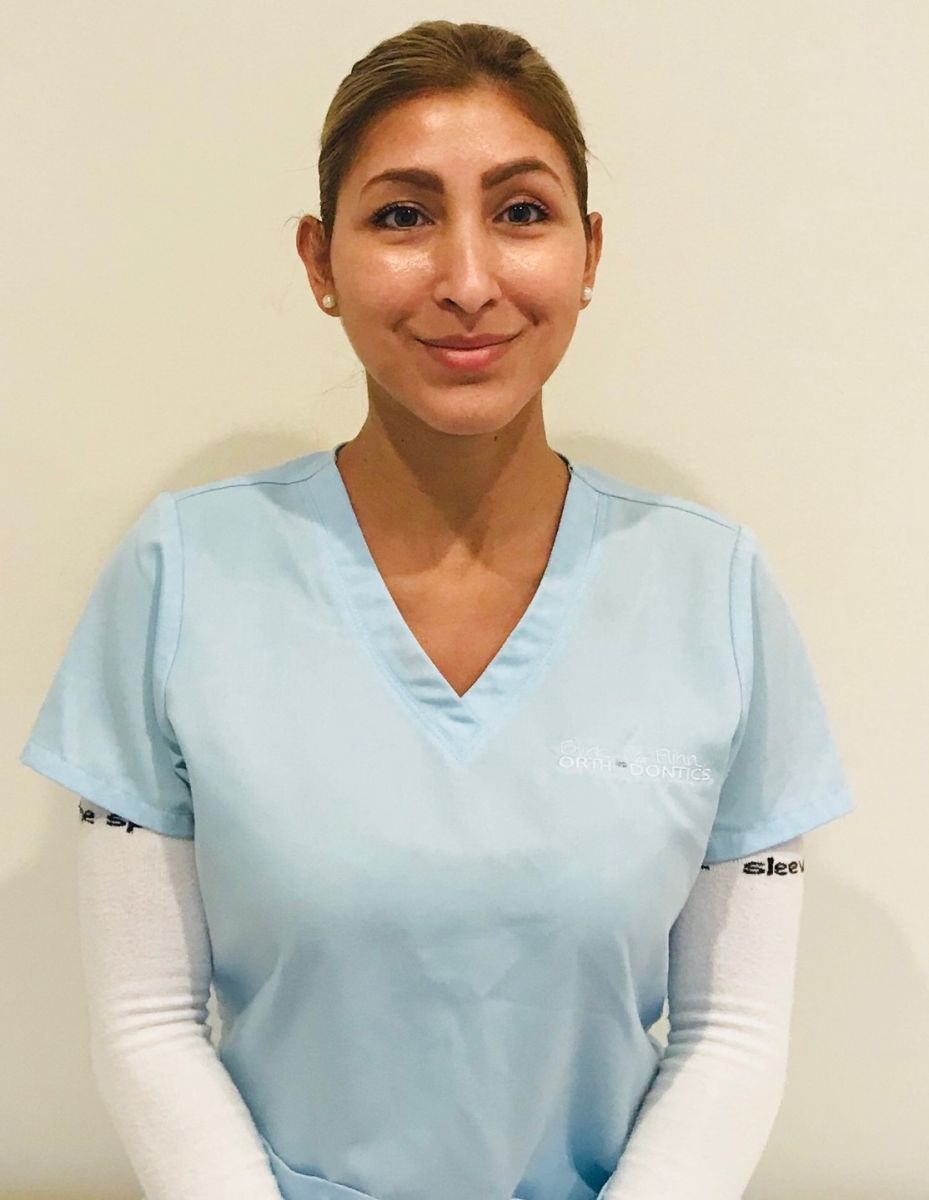 Andrea
Clinical Assistant
I enjoy seeing the beautiful and happy smiles on our patients' faces when they finish treatment. It's wonderful to be part of the Burk & Flinn Orthodontics team, because we create amazing smiles every day! I assist patients during visits, preparing them to see the doctor and explaining what will happen. Then I work chairside, helping the doctor and talking to our patient.
When I'm not working, I'm being kept busy by my two beautiful daughters. I love to work out, cook, spend time with family, and travel.
---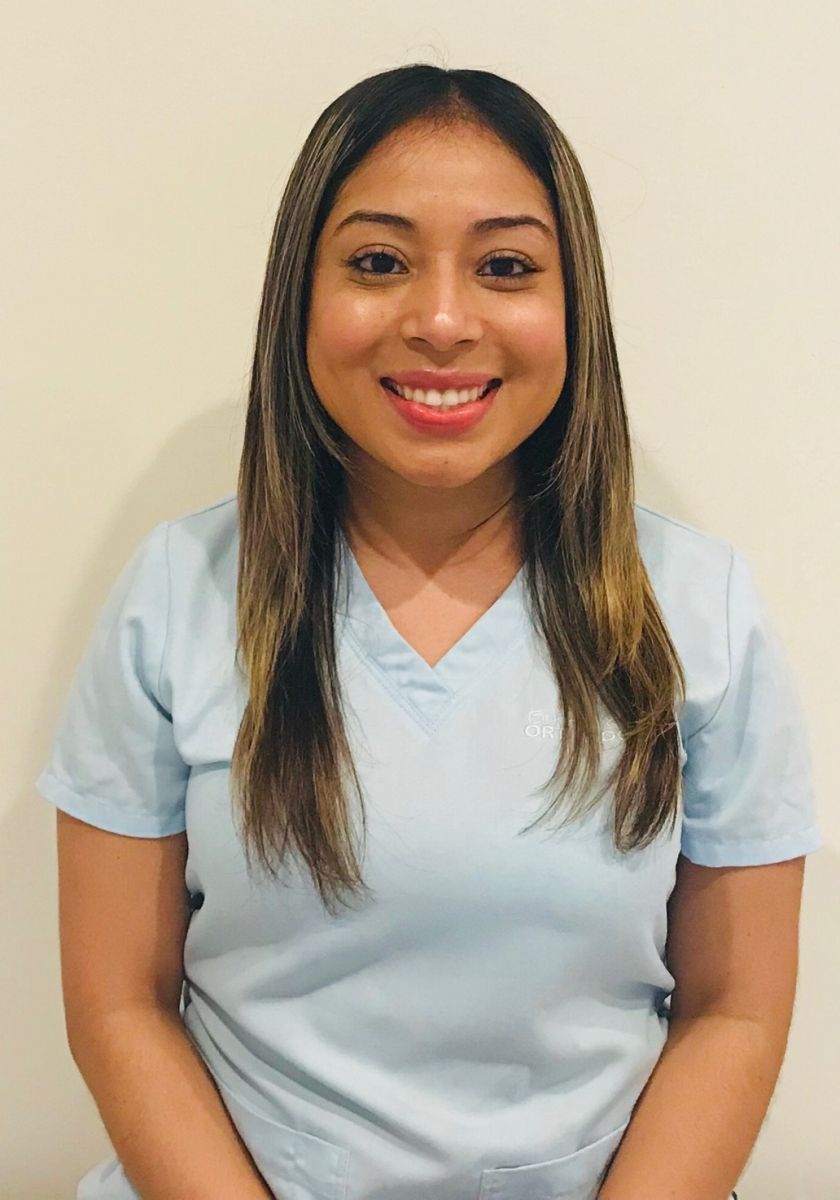 Monica
Clinical Assistant
The favorite part of my day is interacting with my patients and putting a smile on their face. Being a clinical assistant at Burk & Flinn Othodontics is very rewarding. I get to be a part of a team that changes lives everyday.
Currently, I am furthering my education at Montgomery College. In my spare time, I enjoy going to the movies, listening to music, and staying fit at the gym.