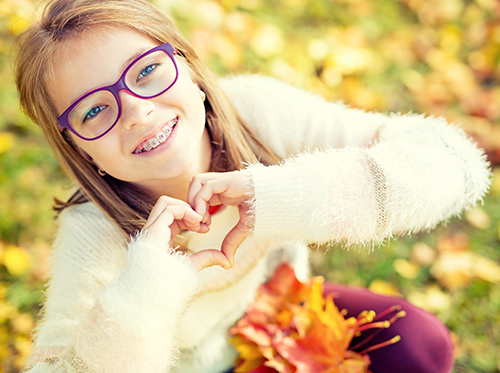 Damon® Smile is a state-of-the-art braces treatment that enables you to get a healthy, straight smile more quickly and comfortably than traditional braces. Studies show Damon Smile requires up to six months less time to complete successful treatment.
However, a question many patients have is...
Why should I get braces?
Apart from the boost in self-esteem that straight teeth can give a person, some people wonder whether braces like Damon Smile are necessary. As Drs. Burk and Flinn will tell you, braces offer many health benefits as well as aesthetic ones.
When you have evenly spaced teeth and correct bite:
It's easier to brush and floss
There is less tension on the supporting bones and muscles of the mouth and jaw, which reduces stress and headaches
Chewing is more efficient (which can help your digestion)
There is less likelihood of tooth decay caused by inadequate oral hygiene since teeth are easier to clean — so this helps to prevent gum disease.
You can see the benefits of getting braces, but why Damon Smile instead of traditional braces or clear aligners? Damon Smile offers patients a highly customizable and discreet way of straightening their teeth. And it's suitable for almost all patients, unlike clear aligners, which can be used only in certain situations.
Since Damon Smile isn't removable, the braces work 24 hours a day, seven days a week, to correct your smile and bite. That means faster results with less chance of relapse!
Damon Smile doesn't use elastics like traditional brackets, which means you experience less bacterial buildup and faster, more comfortable movement of your teeth. Did we mention Damon Smile also comes in a clear version? Damon® Clear™ lets patients move teeth discreetly as well as effectively. There is also a nickel-free option for patients who are sensitive to nickel.
These are just some of the many benefits of braces with Damon Smile. The next time you visit our Rockville and Olney, MD office, ask Drs. Burk and Flinn if you're a good candidate for Damon Smile so you can experience the benefits yourself!