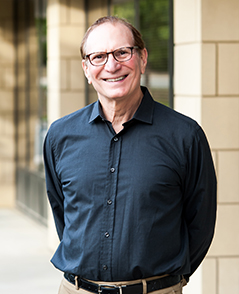 Dr. Burk is an accomplished orthodontist. He has been practicing orthodontics exclusively for over 25 years. He strives to provide excellent customer service and wants all his patients to feel truly cared for while having a fun experience. He considers his patients to be family and provides only the best care available. He would not want anything less for himself.
Dr. Burk's peers have recognized him as an "Orthodontist of Choice" in multiple publications such as the Washingtonian Magazine. He has lectured to local and international dental professionals, and was featured on the "Today Show." He has also been involved in new product evaluation and development with a leading international orthodontic company.
Dr. Burk's professional education includes earning a Doctor of Dental Surgery degree from the University of Maryland. He also received his orthodontics training and a Master's Degree from Georgetown University. He continued to be involved in education as an Assistant Professor at Georgetown University for many years. Dr. Burk taught dental students and orthodontic residents the science of dentistry and orthodontics.
Outside of the office, Dr. Burk enjoys exercising, golfing, and traveling with his wife, Debby. Dr. Burk is also an avid admirer of art and enjoys going to galleries with his wife, who is an artist herself.